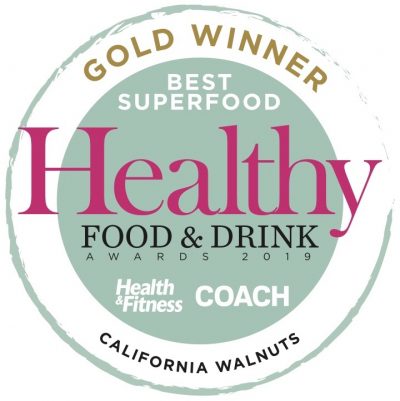 It's Gold for California Walnuts !
January saw California Walnuts crowned the Gold Winner in the 'Best Superfood' category in the Healthy Food & Drink Awards 2019, voted for by readers of Health & Fitness and COACH magazines.
California Walnuts are nutrient dense and contain omega-3s which support health in different ways. You can find more about this on our health pages.
What makes them even more super is the mouth-watering range of different ways you can enjoy them. Whether it's on their own as a snack, when baking, or in delicious meals to enjoy throughout the day, the options are almost endless. If you're looking for inspiration take a trip to our recipe page where we've shared some of our favourite ideas for using a handful of California Walnuts.
You can find the full list of Award winners here