Latest News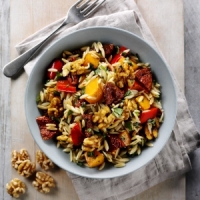 5 Seasonal Recipes To Make This Autumn Summer may be over, but all is not lost as now's the perfect time to enjoy the delicious autumnal flavours of pumpkin, butternut squash, figs, plums and walnuts. We know walnuts are readily available all year round but did you know… California Walnut harvesting is in full flow in the autumn where fresh nuts fall naturally to the orchard floor or are mechanically ...
Read Full Story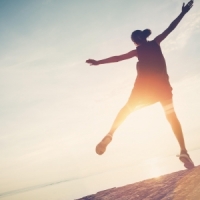 5 Holiday Habits to Bring Home, from Dietitian Sian Porter Holiday habits to add to your daily routine once you land back in the UK! Without the restraints of work and school, time spent on holiday allows us the freedom to get outside, spend quality time with friends and family and try new and exciting foods. Many of us jet off to France, Greece, Italy or Spain and have the ...
Read Full Story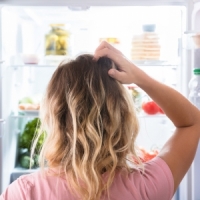 Five of Your Favourite Health Foods You've Probably Been Storing Wrong Storing food correctly not only helps maintain its flavour and nutrition, but also contributes to the battle against food waste - which currently sees us throw away over 7 million tonnes of food a year.1 Sometimes, it can be tricky to know which foods should be kept in the fridge, freezer or cupboard however, or if certain foods should ...
Read Full Story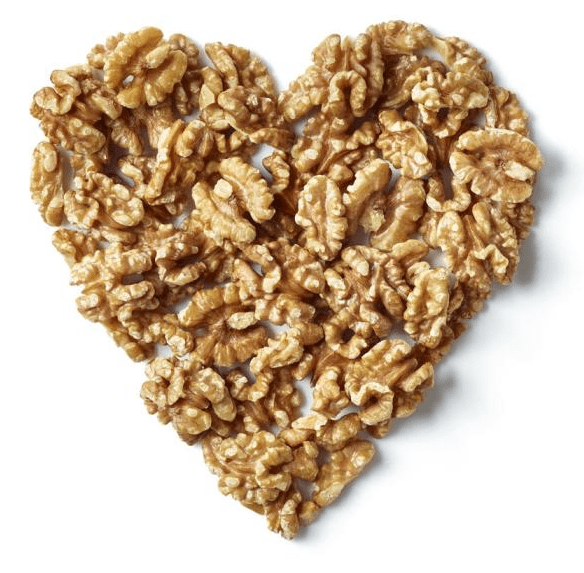 Heart Health
Enjoy a handful of California Walnuts daily. Sprinkle on your cereal, add to your salads or simply eat alone as a snack. California Walnuts can help maintain normal blood cholesterol levels, reduce the risk of cardiovascular disease and are high in plant-based Omega-3 fatty acids (ALA) – important for heart health.
The good news is that looking after your heart doesn't have to be hard. From what you eat, to reducing stress and getting enough sleep – simple lifestyle changes can have a big impact.
2.6 million people in the UK living with Coronary Heart Disease

7,400 people in the UK die each month from heart disease or stroke

Walnuts are rich in polyunsaturated fats, antioxidants, fibre and folic acid
We are approved by Heart UK.
California Walnut Commission
Sun-ripened, crunchy and packed with healthy omega-3 fatty acids – California walnuts are tasty, nutrient-dense powerhouses. Thanks to their special growing conditions, they are very mild and sweet in the taste and a great ingredient for varied recipes or as a snack in between. A handful is the perfect daily ration!
Read how the California Walnut Commission can support the UK trade:
US Walnuts California Grown
SIGN UP FOR OUR NEWSLETTER TO RECEIVE EXCLUSIVE RECIPES, TIPS, AND MORE.