Latest News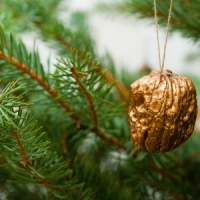 Walnuts - a Christmas tradition It's no wonder walnuts are often associated with wintertime as they have been a part of Christmas traditions for centuries, both culinary and decorative. In fact, when Christmas trees started appearing in homes in the 18th century, nuts were used to decorate them, and on the 12th day of Christmas the family would crack them open and enjoy them together. With festive traditions on our ...
Read Full Story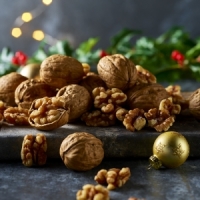 Festive Recipes to get #ChristmasCracked When it comes to food, there really isn't a better time of year than Christmas and if you are looking to impress family and friends with homemade delights this year, we have four festive recipes you must try! Don't worry if you've run out of time to make the traditional Christmas cake, pudding, mince pies and snacks, as all these recipes can be prepared in ...
Read Full Story
Seven plant-based ways to enjoy California Walnuts The mild and creamy flavour of California Walnuts can be enjoyed in a host of recipes. Once ground, walnuts also offer a wholesome, plant-based meat substitute that can work in curries, pizza toppings and more. Walnuts are also the only tree nut to contain a rich source of the plant-based omega-3, alpha-linolenic acid (ALA), 2.7g/ 30g* and one handful also offers 4.4g of ...
Read Full Story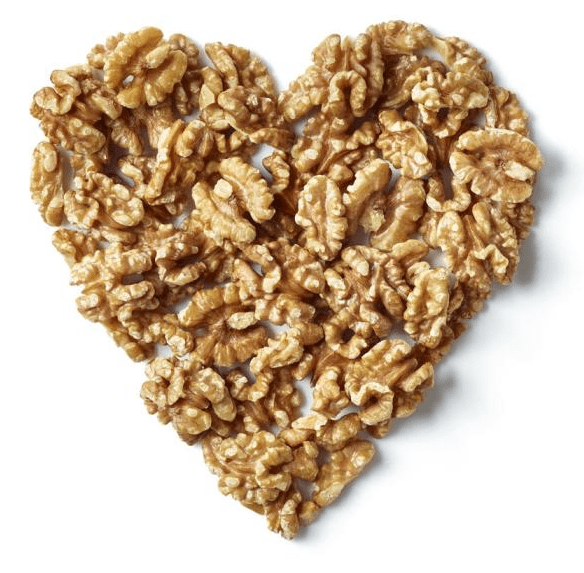 Heart Health
Enjoy a handful of California Walnuts daily. Sprinkle on your cereal, add to your salads or simply eat alone as a snack. California Walnuts can help maintain normal blood cholesterol levels, reduce the risk of cardiovascular disease and are high in plant-based Omega-3 fatty acids (ALA) – important for heart health.
The good news is that looking after your heart doesn't have to be hard. From what you eat, to reducing stress and getting enough sleep – simple lifestyle changes can have a big impact.
2.6 million people in the UK living with Coronary Heart Disease

7,400 people in the UK die each month from heart disease or stroke

Walnuts are rich in polyunsaturated fats, antioxidants, fibre and folic acid
We are approved by HEART UK.
California Walnut Commission
Sun-ripened, crunchy and packed with healthy omega-3 fatty acids – California walnuts are tasty, nutrient-dense powerhouses. Thanks to their special growing conditions, they are very mild and sweet in the taste and a great ingredient for varied recipes or as a snack in between. A handful is the perfect daily ration!
Read how the California Walnut Commission can support the UK trade:
Available all-year round, look for 'Produce of California' or 'Produce of USA'. Shelled walnuts are available in a variety of bag sizes from 100g to 250g . Look for them in the Produce section, snacking and baking aisles at your local supermarket. In-shell walnuts are typically found in the Produce section to purchase by weight. To discuss buying or supplying for wholesale, please contact our UK trade team.
When you bring walnuts home from the shop, the best place to store them is in your refrigerator or freezer, depending on when you're going to use them. If you're going to use the walnuts right away, place them in your refrigerator. If you'll be storing them for a month or longer, keep them in your freezer. For more details, click here
California Walnut Commission (CWC), established in 1987 is funded by mandatory assessments of the growers. The CWC is responsible for export market development activities and conducts health research – 30 years putting plans into action.
Over 4,800 walnut growers and still growing – mostly multi-generational family farms. California represents 99% of United States production of walnuts and has an ever-growing presence throughout the rest of the world.
US Walnuts California Grown
SIGN UP FOR OUR NEWSLETTER TO RECEIVE EXCLUSIVE RECIPES, TIPS, AND MORE.