Latest Blogs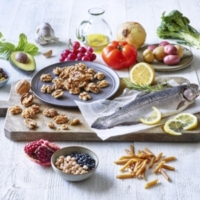 A Healthy Taste of the Mediterranean For those looking to support their health with delicious holiday-inspired food, the Mediterranean diet - which typically includes plenty of fruits, vegetables, legumes and pulses, as well as nuts, whole grains, fish and unsaturated fats such as olive oil - is an ideal choice. How can a Mediterranean diet help? Research shows that a Mediterranean diet including tree nuts, primarily walnuts, was associated with ...
Read Full Story
The Top Food for Promoting Good Mood for Men Guest blog from nutrition therapist Ian Marber Nutrition has an undoubted role to play in maintaining and supporting every aspect of our health, and so including plenty of nutrient-dense foods in the daily diet offers many potential benefits. New and ongoing research suggests certain nutrients, individual foods and eating patterns might be linked with mood disorders and could play a supporting role ...
Read Full Story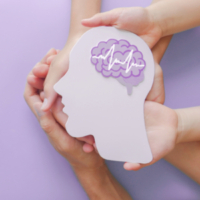 Stroke Awareness Month: How can California Walnuts help? Stroke is a global epidemic, in the UK alone someone will have a stroke every 5 minutes[1]. We're looking at what a stroke actually is, what you can do to reduce your risk and how California Walnuts can help.  What is a stroke? According to the Stroke Association, a stroke is when the blood supply to part of the brain is cut ...
Read Full Story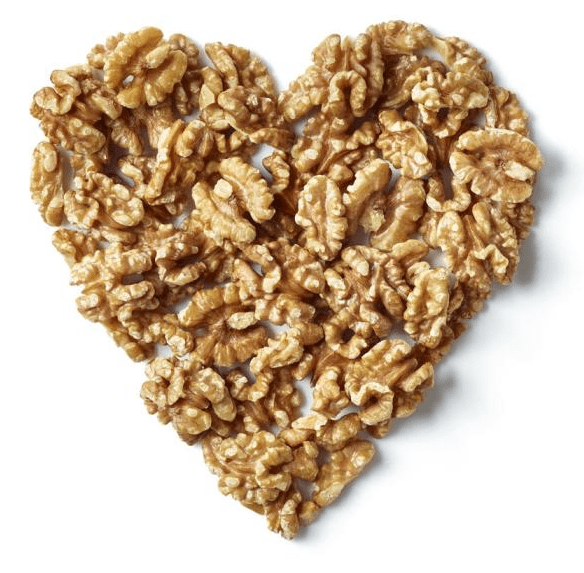 Heart Health
Enjoy a handful of California Walnuts daily. Sprinkle on your cereal, add to your salads or simply eat alone as a snack. California Walnuts can help maintain normal blood cholesterol levels, reduce the risk of cardiovascular disease and are high in plant-based Omega-3 fatty acids (ALA) – important for heart health.
The good news is that looking after your heart doesn't have to be hard. From what you eat, to reducing stress and getting enough sleep – simple lifestyle changes can have a big impact.
2.6 million people in the UK living with Coronary Heart Disease

7,400 people in the UK die each month from heart disease or stroke

Walnuts are rich in polyunsaturated fats, antioxidants, fibre and folic acid
We are approved by HEART UK.
California Walnut Commission
Sun-ripened, crunchy and packed with healthy omega-3 fatty acids – California walnuts are tasty, nutrient-dense powerhouses. Thanks to their special growing conditions, they are very mild and sweet in the taste and a great ingredient for varied recipes or as a snack in between. A handful is the perfect daily ration!
Read how the California Walnut Commission can support the UK trade:
Available all-year round, look for 'Produce of California' or 'Produce of USA'. Shelled walnuts are available in a variety of bag sizes from 100g to 250g . Look for them in the Produce section, snacking and baking aisles at your local supermarket. In-shell walnuts are typically found in the Produce section to purchase by weight. To discuss buying or supplying for wholesale, please contact our UK trade team.
When you bring walnuts home from the shop, the best place to store them is in your refrigerator or freezer, depending on when you're going to use them. If you're going to use the walnuts right away, place them in your refrigerator. If you'll be storing them for a month or longer, keep them in your freezer. For more details, click here
California Walnut Commission (CWC), established in 1987 is funded by mandatory assessments of the growers. The CWC is responsible for export market development activities and conducts health research – 30 years putting plans into action.
Over 4,800 walnut growers and still growing – mostly multi-generational family farms. California represents 99% of United States production of walnuts and has an ever-growing presence throughout the rest of the world.
US Walnuts California Grown
SIGN UP FOR OUR NEWSLETTER TO RECEIVE EXCLUSIVE RECIPES, TIPS, AND MORE.