Latest News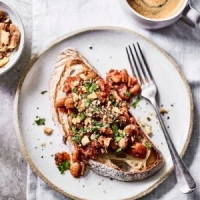 7 more mouth-watering ways with California Walnuts To continue with our '7 ways with' theme, we've developed yet more recipe ideas for using California Walnuts, that are sure to tempt you to incorporate walnuts into your weekly menu. Our latest 7 creations include a Smoky Walnut Beans on Toast for breakfast, an Onion and Walnut Tart Tatin for lunch and a meatless Walnut, Aubergine and Mushroom Keema Curry for dinner ...
Read Full Story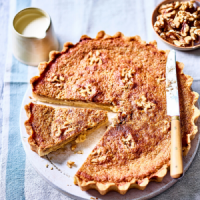 7 ways to get #BakingCracked with California Walnuts This week we're turning our attention to baking and sharing 7 ways to bake with California Walnuts. The mild, creamy, sweet flavour of California Walnuts makes them perfect for cakes, tarts, scones and more - and you'll get an Omega-3 boost to your favourite bakes too. From a zesty Citrus Walnut Tart to a moreish Lemon and California Walnut Drizzle Cake, or even ...
Read Full Story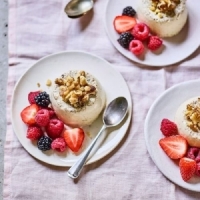 7 ways with California Walnuts Looking for some new tasty ways to incorporate California Walnuts into your weekly menu? Why not start the day with a Mushroom, Walnut and Tomato Hash with Eggs or rustle up some Moroccan Minced Walnut Flatbreads for lunch or end the day with a delicious Walnut Panna Cotta. Here's 7 brand new recipe ideas using California Walnuts that are sure to tempt your tastebuds! Mushroom, ...
Read Full Story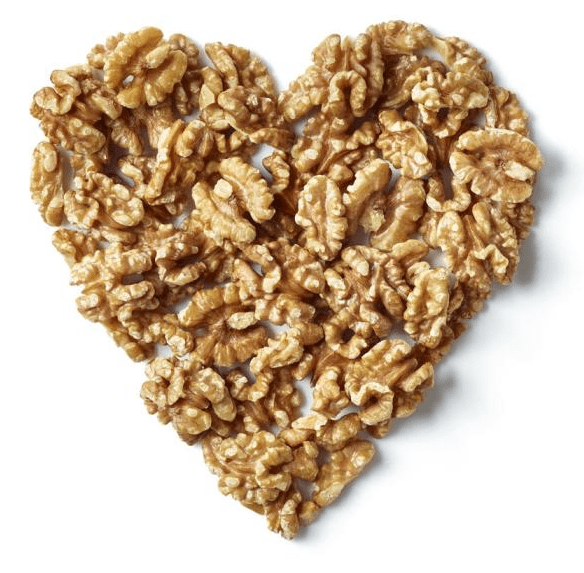 Heart Health
Enjoy a handful of California Walnuts daily. Sprinkle on your cereal, add to your salads or simply eat alone as a snack. California Walnuts can help maintain normal blood cholesterol levels, reduce the risk of cardiovascular disease and are high in plant-based Omega-3 fatty acids (ALA) – important for heart health.
The good news is that looking after your heart doesn't have to be hard. From what you eat, to reducing stress and getting enough sleep – simple lifestyle changes can have a big impact.
2.6 million people in the UK living with Coronary Heart Disease

7,400 people in the UK die each month from heart disease or stroke

Walnuts are rich in polyunsaturated fats, antioxidants, fibre and folic acid
We are approved by HEART UK.
California Walnut Commission
Sun-ripened, crunchy and packed with healthy omega-3 fatty acids – California walnuts are tasty, nutrient-dense powerhouses. Thanks to their special growing conditions, they are very mild and sweet in the taste and a great ingredient for varied recipes or as a snack in between. A handful is the perfect daily ration!
Read how the California Walnut Commission can support the UK trade:
US Walnuts California Grown
SIGN UP FOR OUR NEWSLETTER TO RECEIVE EXCLUSIVE RECIPES, TIPS, AND MORE.