Latest News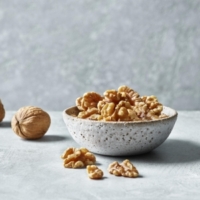 Regular walnut consumption linked to healthy-aging in women, according to a new study According to a new epidemiological study, women in their late 50s and early 60s who consumed at least two servings of walnuts per week had a greater likelihood of healthy aging compared to those who did not eat walnuts. After accounting for various factors that could impact health in older adults, such as education and physical activity, ...
Read Full Story
3 Reasons to Up Your Omega-3 this National Heart Month and Beyond With around 7.4 million people in the UK living with heart and circulatory diseases[1], looking after your heart health is a must. The good news however is that this doesn't have to be difficult. Simple lifestyle changes such as changing your diet can have a big impact on heart health. Omega-3 ALA (alpha-linolenic acid) is essential to heart ...
Read Full Story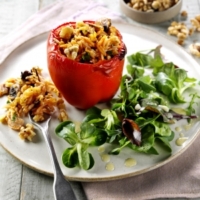 Heart Healthy Recipes for National Heart Month and Beyond As the only tree nut to contain a significant amount of the plant-based omega-3, alpha-linolenic acid (ALA), 2.7g/ 30g and 1.4g of fibre[1], California Walnuts are a great food for heart health*. Their mild and creamy flavour means they can be used to add extra taste and texture to a variety of dishes. A handful of California Walnuts a day (30g) ...
Read Full Story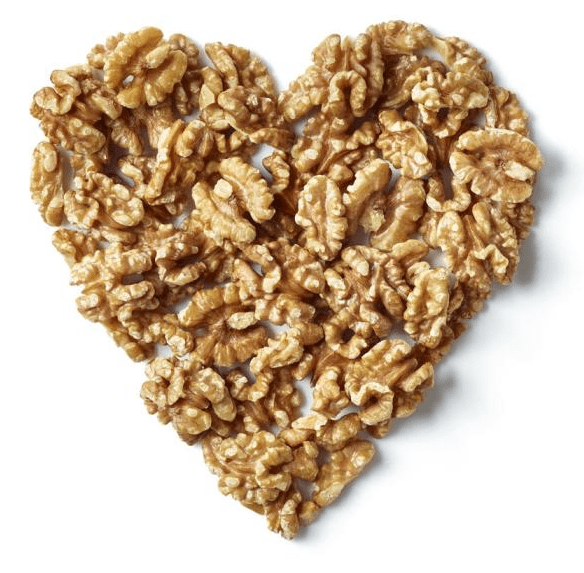 Heart Health
Enjoy a handful of California Walnuts daily. Sprinkle on your cereal, add to your salads or simply eat alone as a snack. California Walnuts can help maintain normal blood cholesterol levels, reduce the risk of cardiovascular disease and are high in plant-based Omega-3 fatty acids (ALA) – important for heart health.
The good news is that looking after your heart doesn't have to be hard. From what you eat, to reducing stress and getting enough sleep – simple lifestyle changes can have a big impact.
2.6 million people in the UK living with Coronary Heart Disease

7,400 people in the UK die each month from heart disease or stroke

Walnuts are rich in polyunsaturated fats, antioxidants, fibre and folic acid
We are approved by Heart UK.
California Walnut Commission
Sun-ripened, crunchy and packed with healthy omega-3 fatty acids – California walnuts are tasty, nutrient-dense powerhouses. Thanks to their special growing conditions, they are very mild and sweet in the taste and a great ingredient for varied recipes or as a snack in between. A handful is the perfect daily ration!
Read how the California Walnut Commission can support the UK trade:
US Walnuts California Grown
SIGN UP FOR OUR NEWSLETTER TO RECEIVE EXCLUSIVE RECIPES, TIPS, AND MORE.