Latest News
Seven plant-based ways to enjoy California Walnuts The mild and creamy flavour of California Walnuts can be enjoyed in a host of recipes. Once ground, walnuts also offer a wholesome, plant-based meat substitute that can work in curries, pizza toppings and more. Walnuts are also the only tree nut to contain a rich source of the plant-based omega-3, alpha-linolenic acid (ALA), 2.7g/ 30g* and one handful also offers 4.4g of ...
Read Full Story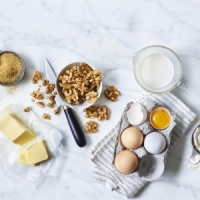 Get #BakingCracked with our mini walnut masterclass When it comes to baking, walnuts have been a traditional ingredient in bakes for hundreds of years.  Their unique and delicious taste and texture, means they're often used in traditional bakes such as banana bread, muffins and cookies, however today walnuts are used for so much more, including in savoury bakes, pizzas, flatbreads, pies and snack foods. To help you use California Walnuts ...
Read Full Story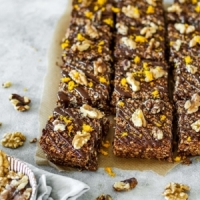 Healthier baked treats to enjoy this National Baking Week If The Great British Bake Off isn't enough of an inspiration to get creative in the kitchen, we've rounded up some tasty ideas for you to whip up. These delicious healthier baked treats offer the unique nutritional benefits of California Walnuts, as well as tasting great of course! From a flavour perspective, walnuts offer versatility, complementing chocolate, vanilla and many fruits, ...
Read Full Story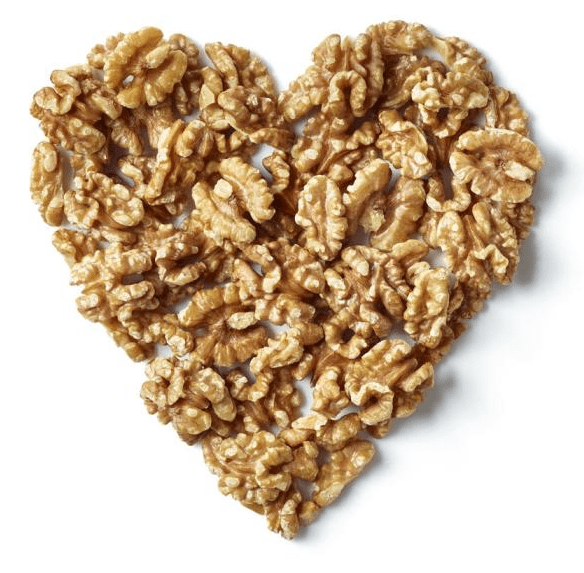 Heart Health
Enjoy a handful of California Walnuts daily. Sprinkle on your cereal, add to your salads or simply eat alone as a snack. California Walnuts can help maintain normal blood cholesterol levels, reduce the risk of cardiovascular disease and are high in plant-based Omega-3 fatty acids (ALA) – important for heart health.
The good news is that looking after your heart doesn't have to be hard. From what you eat, to reducing stress and getting enough sleep – simple lifestyle changes can have a big impact.
2.6 million people in the UK living with Coronary Heart Disease

7,400 people in the UK die each month from heart disease or stroke

Walnuts are rich in polyunsaturated fats, antioxidants, fibre and folic acid
We are approved by HEART UK.
California Walnut Commission
Sun-ripened, crunchy and packed with healthy omega-3 fatty acids – California walnuts are tasty, nutrient-dense powerhouses. Thanks to their special growing conditions, they are very mild and sweet in the taste and a great ingredient for varied recipes or as a snack in between. A handful is the perfect daily ration!
Read how the California Walnut Commission can support the UK trade:
US Walnuts California Grown
SIGN UP FOR OUR NEWSLETTER TO RECEIVE EXCLUSIVE RECIPES, TIPS, AND MORE.