Latest News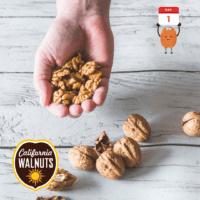 We've Got It Cracked! Earlier this month we launched our brand-new campaign  'Got It Cracked' with daily ideas on the best way to enjoy California Walnuts. From breakfast to dinner, we've '#GotItCracked' with thirty different ways to enjoy a handful of California Walnuts. We asked some of our friends to help us out, so among the ideas will be suggestions from Healthy Living James (@HealthyLivingJames), Nic Ludlham-Raine (@NicsNutrition) and Luce ...
Read Full Story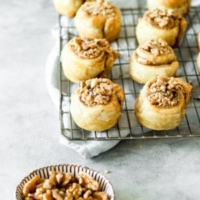 No flour? No problem! Try these flourless bakes from plant-based recipe developer Luce Hosier With flour becoming increasingly hard to come by, that doesn't mean you have to put down the mixing bowl and stop baking – No flour? No problem! We've teamed up with plant-based recipe developer Luce Hosier of WhatLuceEats to create three easy flour-free bakes to try at home, so you can still enjoy the fun of ...
Read Full Story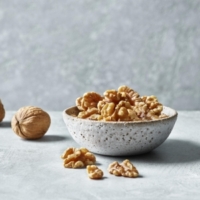 Five Foods You Didn't Know You Could Freeze from Food Safety & Nutrition Consultant Barbara Bray, for California Walnuts With the message to stay at home and only visit the supermarket for essentials and many self-isolating, now more than ever it is important to know which foods can and cannot be stored in the freezer safely. As well as keeping food fresher for longer, freezing food can also help maintain ...
Read Full Story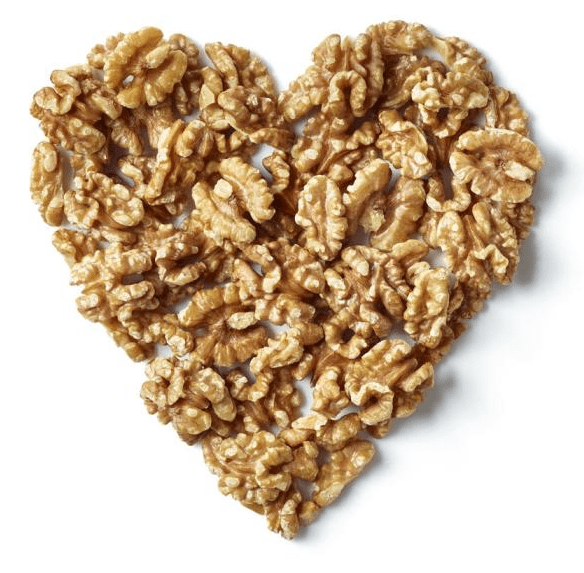 Heart Health
Enjoy a handful of California Walnuts daily. Sprinkle on your cereal, add to your salads or simply eat alone as a snack. California Walnuts can help maintain normal blood cholesterol levels, reduce the risk of cardiovascular disease and are high in plant-based Omega-3 fatty acids (ALA) – important for heart health.
The good news is that looking after your heart doesn't have to be hard. From what you eat, to reducing stress and getting enough sleep – simple lifestyle changes can have a big impact.
2.6 million people in the UK living with Coronary Heart Disease

7,400 people in the UK die each month from heart disease or stroke

Walnuts are rich in polyunsaturated fats, antioxidants, fibre and folic acid
We are approved by Heart UK.
California Walnut Commission
Sun-ripened, crunchy and packed with healthy omega-3 fatty acids – California walnuts are tasty, nutrient-dense powerhouses. Thanks to their special growing conditions, they are very mild and sweet in the taste and a great ingredient for varied recipes or as a snack in between. A handful is the perfect daily ration!
Read how the California Walnut Commission can support the UK trade:
US Walnuts California Grown
SIGN UP FOR OUR NEWSLETTER TO RECEIVE EXCLUSIVE RECIPES, TIPS, AND MORE.