How California Walnuts Can Help Support Overall Wellbeing and Immunity
As we move into a new year, finding easy ways to look after our overall wellbeing is top of mind for many of us.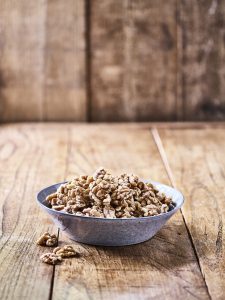 California Walnuts are a great option when it comes to choosing foods that support wellbeing, especially immunity and mental wellness.
Immune Support – Walnuts are a good source of folate, vitamin B6, copper and a source of iron and zinc which contribute to the normal function of the immune system as part of a healthy balanced diet and lifestyle[1]. While a healthy immune system can't be achieved with one food alone, a balanced diet along with physical activity and regular sleep can certainly help.
Gut Health – A healthy gut microbiome has been linked to a variety of health benefits that can strengthen the immune system including reducing inflammation and supporting digestion and metabolism. Research from The Journal of Nutrition suggests walnuts may be a good choice for gut health because of their prebiotic properties.
Mental Health – Choosing the right foods can also help benefit mental and emotional wellbeing. Growing evidence suggests certain foods, like walnuts, may have a beneficial role in supporting cognitive factors like memory and mental health conditions such as depression. In fact, one large study from Nutrients suggested consuming walnuts may be associated with a lower prevalence and frequency of depression symptoms among American adults.