California Walnuts show continued positive trend according to UK Wholesaler, RM Curtis.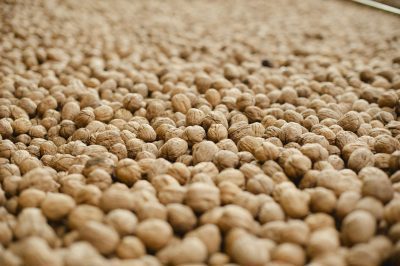 The RM Curtis Trade market report commented that "California Walnut's shows a continued trend of significantly higher domestic and export sales. While April was expected to be an active month, the numbers have surpassed all expectations. This trend looks likely to continue over the rest of the current crop season with California packers reporting strong existing and likely new demand over the rest of the summer and up to the harvest over September to October [with harvesting starting in late August]. This also suggests a growing trend of buyers switching their demand from Indian/Eastern European… as buyers clearly look both at the better flavour and foreign body controls from the premium origins".
Meanwhile, as part of the California Walnut Commission's active export marketing programmes, a number of initiatives during spring continued to inspire and encourage the UK food industry to use more California Walnuts.
CWC Spring/summer 2019 update
To read a roundup of the recent CWC activity in 2019, see the spring and early summer newsletter here: https://californiawalnuts.co.uk/trade-news/
For further information, please contact the California Walnut Commission on 01628 535 755 or via email at trade@californiawalnuts.co.uk.
To download a PDF copy of the release – click here.