CWC Summer Campaign comes to an end
September 2023.
TRADE ADVERTISING – ADVERTORIAL CAMPAIGN – SUMMER

This campaign is still running through to the end of September.
CWC launched a trade ad/advertorial campaign during the Summer of 2023 highlighting California walnut consumption in varied applications/products.  The Campaign title 'One Of these ……. Uses California Walnuts' – that included Bakery/Cakes, Confectionery, ice Cream and Retail Packs.
The campaign potential reach is: 419,717.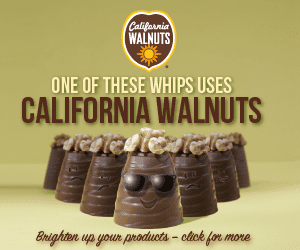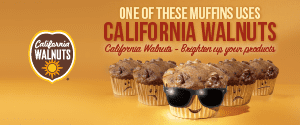 For further information on California Walnuts, please make contact on 01628 535 755 or via email at trade@californiawalnuts.co.uk